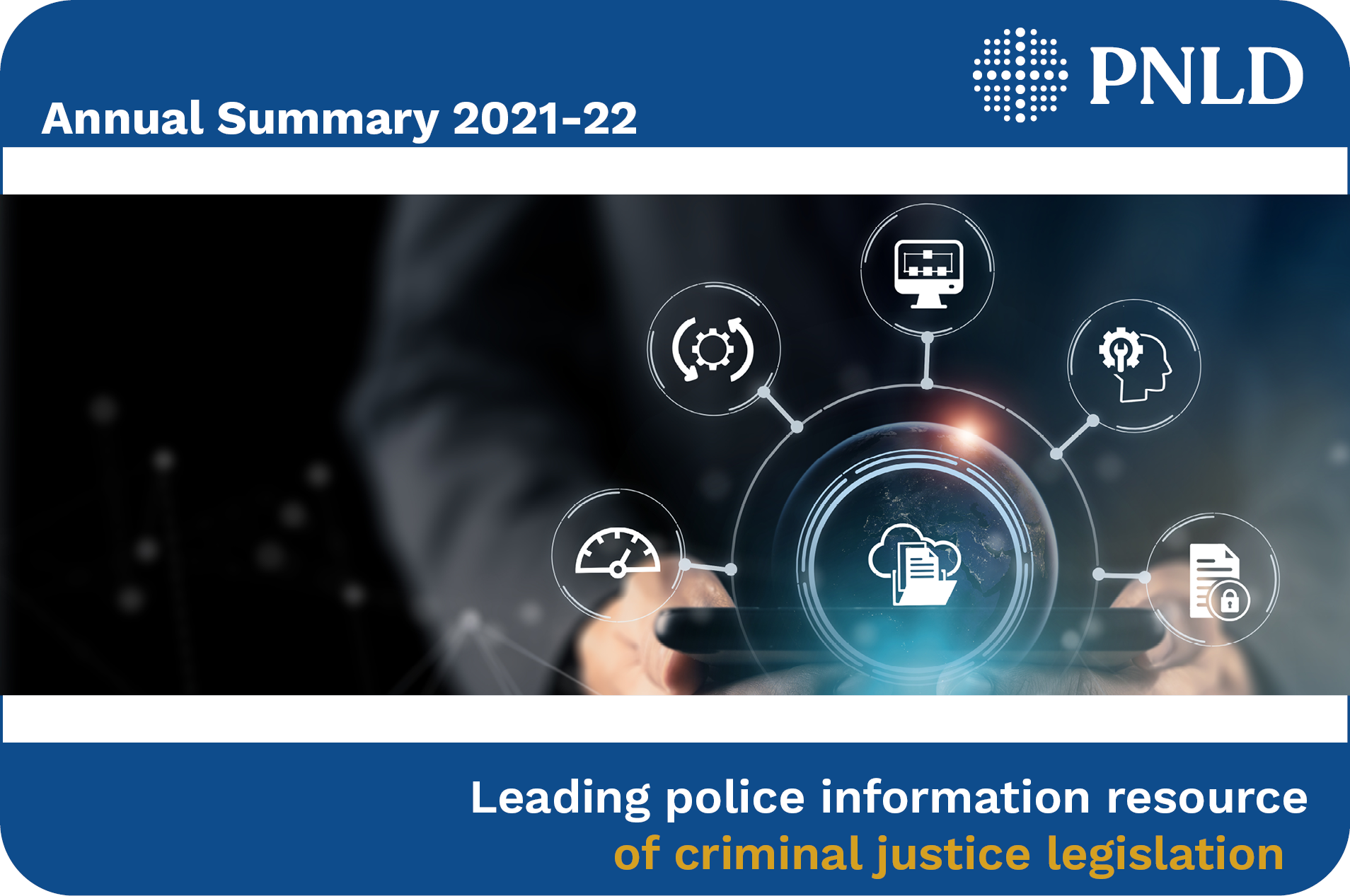 This last year has been a year of change for PNLD.
We have continued to work hard to support the police service through the pandemic and are delighted to have been recognised with a national Operation Talla award for our efforts.
We have also introduced new look websites for our products using Microsoft platforms, offering enhanced capabilities and an improved interface making them more user-friendly.
This year's annual summary provides an insight into all the hard work that goes into ensuring PNLD is the leading online resource for the police service and wider criminal justice partners.
We look forward to the coming twelve months, hopefully returning to normality, so we can continue to showcase the value of PNLD.
Thank you for your support.